SongKong for Melco
Song Kong is an intelligent music tagger app designed to make the task of managing, organizing and cleaning up your digital music collection easy.
As your digital music collection grows so can missing artist information or album cover art, duplicate tracks or inconsistent or unnamed songs. SongKong is designed to resolve all these issues so that you can play the music you love whenever you want.
SongKong is simple and powerful and can automatically fix your music collection in a few clicks whilst offering all the tools and options you want to customize your experience.
It is designed so it can be run on a music collection of any size totally unattended
SongKong for Melco has been designed with the support of Melco so that it is optimized for the Melco Digital Music Libraries. It can be installed and updated directly from the Melco Front Panel OLED. It comes with a special set of preconfigured profiles designed for use with the MinimServer 2 server, this is the preferred Melco uPnP server. SongKong is the only way to modify your music metadata directly on your Melco.
For Naim customers coming to Melco we have special support for reading the metadata created with Naim UnitiServe.
You can fully control all of SongKong using any regular web-browser, this could be on a Android phone, iPad, MacOS or Windows computer. SongKong uses the latest responsive web design technology.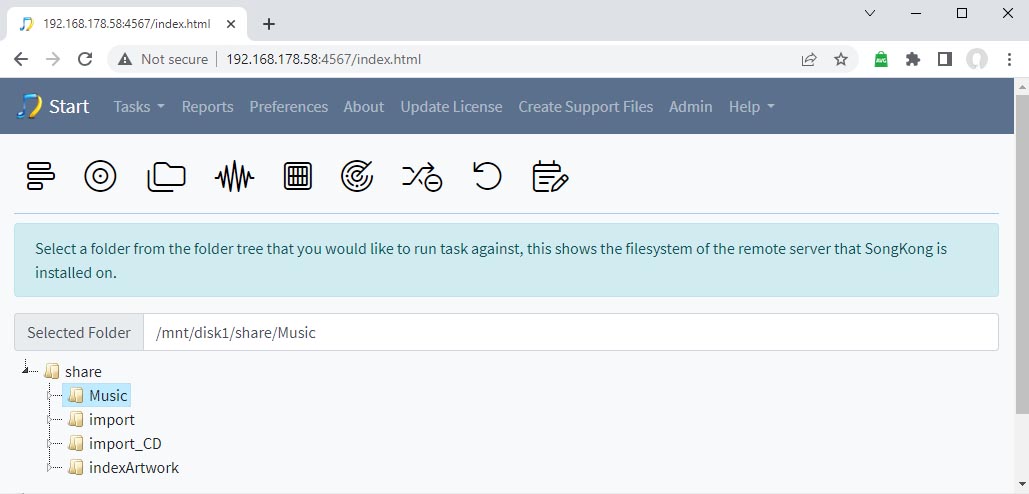 Just select a feature below to see more details