What is SongKong?
Song Kong is an intelligent music tagger app designed to make the task of managing, organizing and cleaning up your digital music collection easy, you can purchase from here
As your digital music collection grows so can missing artist information or album cover art, duplicate tracks or inconsistent or unnamed songs ("like Track 01"). SongKong is designed to resolve all these issues so that you can play the music you love whenever you want. SongKong is simple and powerful and can fix your music collection in a few clicks whilst offering all the tools and options you want to customize your experience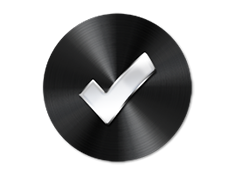 Automatic Song Matching
SongKong is designed to be the easiest and fastest way to organize your music – identify songs, fix misspellings and add missing album art. SongKong uses intelligent acoustic matching from Acoustid to listen to your songs and find matches even when they have no information at all, but also takes advantage of existing file information to ensure you get the best album match. SongKong uses our own dedicated JThink Music Server regularly updated from the MusicBrainz and Discogs databases giving you more accurate matches, faster.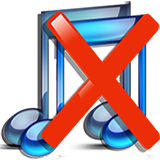 Delete Duplicate Songs
Removing duplicate tracks makes it easier to organize and enjoy your music and frees up space. SongKong finds duplicates based on the actual audio. You can choose how SongKong finds duplicates (for example, by ignoring albums). SongKong lets you decide what to do with duplicates songs once they are found, you can choose to prioritise particular formats or select the earliest version found. SongKong allows you delete duplicates immediately, or move for review - giving you complete control.
Click here to find out more about deleting duplicates.
Remote Mode
You can also control SongKong from a remote device using a regular web-browser, and this could be another computer, iPad or even your mobile phone.
This means having installed SongKong on your computer you can then use it from another location in your home, for example your computer may be in your home office but you can control from your phone in your lounge.
You can install and use SongKong on a computer that does not have a Graphical User Interface (GUI) such as a Linux server. You can run main tasks such as Fix Songs, configure all options and also run administrative tasks such as license installation.
Because you can install SongKong on the same machine as your music resides on even if it has no GUI the actual file reading and modifying does not have to be done over the network meaning much faster and more reliable matching, especially with large lossless files.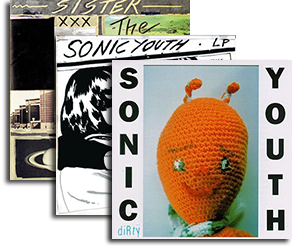 Add High Quality Artwork
Evoke the feeling of your old LPs and CDs with Song Kong's album artwork feature. SongKong finds high quality album cover artwork to add colour and interest to your digital music collection so you no longer have to look at grey notes in your music player where the missing album cover art should be. SongKong uses the Cover Art Archive to find high resolution album cover art in just a few seconds. Typically the cover artwork images are 1000 x 1000 pixels, more than enough detail for your iPod or Sonos system. SongKong gives you the freedom to automatically resize images to whatever size you like.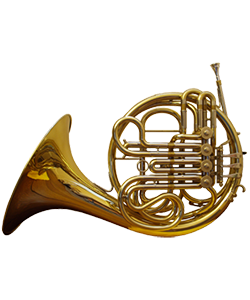 Understands Classical
SongKong understands Classical music. The Metadata demands for Classical are very different to Pop/Rock music, credit is usually given to not only the performer but also the conductor, orchestra and composer. In Pop/Rock an album usually represents the artistic intent of the artist, i.e. the album was conceived and created as a single body of work. In Classical it is more complicated, Classical composers work in terms of Symphonies or Sonatas rather than albums, we call these Works. These works comprise sub works or movements, and there may be additional levels. When Classical music is released as an album it may only contain part of a work, or conversely multiple works, so the album grouping may not be the most important grouping. SongKong identifies Classical releases and captures this additional information in dedicated metadata fields. It can also identify other Classical information such as the Opus No and the performers with their instruments. SongKong can automatically update the new iTunes Work and Movement fields. Click here to find out more about Classical Music Tag editing.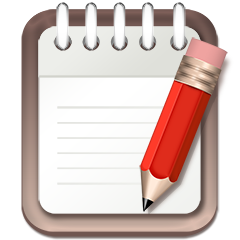 Edit Song Metadata - Available Free !
The concept behind SongKong is that your songs can be identified automatically, and this can give you a complete and consistent music library. However we realize that 100% music identification is not quite a reality yet, so SongKong also provides manual metadata editing as well.
Manual Editing is available in remote mode (as well as desktop mode) so you can edit your metadata remotely via a web-browser. This is very useful if you have SongKong running on a less accessible machine such as a linux server. After each manual edit session SongKong creates a report so you have a record of exactly what has been changed and SongKong saves all changes to a database so that you can use Undo Changes in exactly the same way as you can do for automatic edits.
Manual Editing comes free in SongKong Lite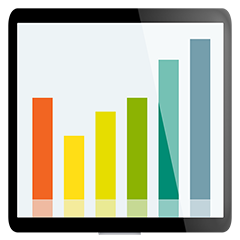 Status Report - Available Free !
The Status Report task is a very useful tool for taking a snapshot of your music collection. It has two main features, it creates a metadata completeness report and a spreadsheet of your songs existing metadata
The Song Metadata Completeness Summary section of the report creates a bar chart showing the percentage of songs with each type of metadata, this is very useful for finding holes in your metadata. Complete and consistent metadata is necessary for the best enjoyment of your music and optimum browsing experience and SongKong can help you with this by automatically identifying songs and albums and adding in-depth metadata.
A spreadsheet is also created containing all of your songs existing metadata, this is created using the standard xlsx format supported by all major spreadsheet applications.
The Status Report comes free in SongKong Lite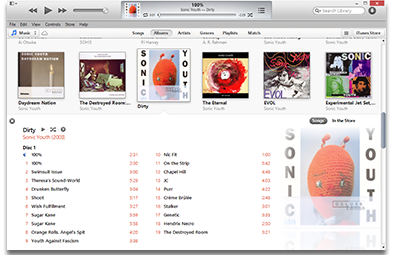 Update iTunes
SongKong supports iTunes, so if you are an iTunes user you can ensure as songs are modified in SongKong those changes are automatically refreshed in iTunes. This includes adding new songs to iTunes and removing deleted songs from iTunes. This synchronisation of SongKong and iTunes means that you can enjoy the benefits of an organized music collection whether you are listening to your music on your computer at home or on the go with your smartphone, Mp3 player or from the cloud.
No Limits
SongKong sets no limits. It is powerful and flexible – whether you need to fix a couple of folders or a 100,000 song library in one hit then SongKong is the solution. If you want to fix specific songs in iTunes just drag and drop onto SongKong - simple. But although simple to use SongKong has a host of preferences that you can adjust, take a look at the online help for details.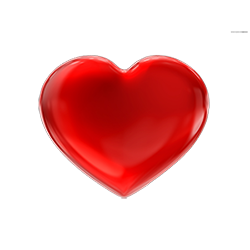 Beats per Minute - Pro Only
Knowing the BPM (Beats per Minute) of your songs is great for many purposes, its required for proper beatmixing when DJ-ing, matching your BPM to your running pace can help when running, and it allows you to create better playlists by using the BPM as an indicator of the mood, but calculating the BPM is not something you can easily do yourself.
SongKong (Pro version) can now get the BPM for millions of songs as they are matched to MusicBrainz, and because the BPM has already been calculated for these songs it takes no extra time to add the BPM.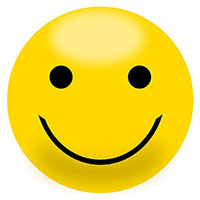 Mood and other Acoustic Attributes - Pro Only
SongKong can use acoustic analysis of a song to determine the mood of the song, great for creating playlists to suit your mood or an event such as a dinner party or romantic evening.
It can also also help determine lots of other attributes, all of them help you to create better playlists. For example it can detect if a track is most likely an instrumental, song or spoken word track. Does the track use acoustic or electronic instruments. It can detect the main key scale of the song, and if the song tuneful or more discordant.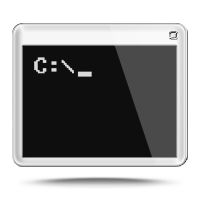 Command Line Tool
SongKong has a command line interface allowing song fixing, folder monitoring and duplicate deletion. This means that SongKong can be used in environments where no Gui is available, and it can be included as part of an automated scripted solution, great for linux servers.
Supports all popular audio formats
SongKong fully supports all popular audio formats including Mp3, Mp4, Aiff, Wav, Flac, Ogg, Wma and Dsf. Some of these such as Aiff are not supported by many other tag editors, you can find out more about different format support here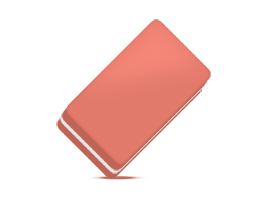 Making Your Mind Up
All changes are stored in a database so changes are not lost when you close SongKong or restart your computer. If you later decide that you do not like changes made by SongKong then simply use Undo Changes to change the files back to how they were before the fix. This undo facility works even if the files have been moved or renamed and can be applied to subfolders and individual files as well.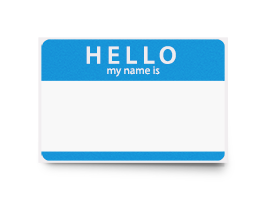 What's in a Name?
SongKong lets you rename your song files using any of your metadata fields so if you want to name them according to song title, artist, or album name SongKong gives you the flexibility to do it – organizing your music collection to suit you. SongKong uses powerful expression syntax, and comes with a number of preconfigured rename masks making it easy. This feature is important because it not only helps to personalize your music library but it ensures compatibility with music player systems.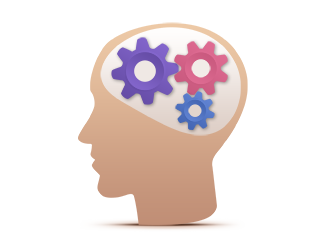 Knowledge is Power
SongKong allows you to see exactly what changes have been made to your music. It creates a detailed report showing exactly which songs it matches and what changes it makes. The report shows you where your fixed data comes from, such as which songs it matches to the MusicBrainz and Discogs databases; which tags and artwork it adds or changes for each matched song, and how your songs are reorganized and renamed. This feature gives you the benefit of automated fixes and the power to review the results – giving you complete control.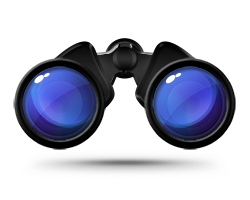 Keep a Lookout...
SongKong can set up a Watch Folder for you, so that as new music is added to it, SongKong detects it and fixes it automatically. This continuous monitoring is like a housekeeping service for your music collection so you hardly have to think about organizing your music any more.
Extensive Support

SongKong supports most music formats. SongKong is available for both the Mac and PC, with support for OS X, Windows and Linux. So if you have a PC at work and a Mac at home you can use SongKong effectively in both settings.
SongKong support comes direct from the developer. As the developer I am determined to make SongKong the best tagger available for all platforms, and therefore I actively encourage comments, bug reports and questions. SongKong uses the professional JIRA issue tracking for tracking issues that cannot be resolved within a day. I value your feedback and queries and aim to be as responsive as possible
I have also previously worked as a developer for MusicBrainz, responsible for writing their search code. This includes what people use to search for albums on MusicBrainz and their web service. My MusicBrainz know-how has led me to construct the dedicated JThink Music Server, updated regularly from MusicBrainz and Discogs to provide a web service optimized for tagging from SongKong. This means SongKong users can enjoy a fast, accurate fix for their music collection every-time.
You can see further details of our Support Policy here
Click here for free download or if you are looking for a comprehensive tag editor that has also advanced manual editing take a look at Jaikoz
Click here for SongKong for Melco version for Hi-end audio
---